Accounting Skills for the non-finance
Accounting Skills for the non-finance
COURSE AT A GLANCE

Duration (to read the materials): 60 mins
Total Duration (to complete the course): 1-2 hours
Language: UK English
Voiceover: UK English
Format: Animation, interactivity, exercises

COURSE OVERVIEW
This course will give you a greater understanding of key financial and accounting terminology; it will demonstrate, through scenarios, how to complete balance sheets and other accounting paperwork, and demonstrate how budgeting is managed and allocated.
LEARNING OBJECTIVES
Explain key financial terms.
Discuss various types of financial reports, including income statements, balance sheets, cash flow statements, and statements of retained earnings.
Identify and analyse data and use it to make financial decisions and produce reports.
Deal with financial statements that impact the people you work with.
WHO SHOULD TAKE THIS COURSE?
Individuals wanting to improve their personal development skillset.
REVIEWS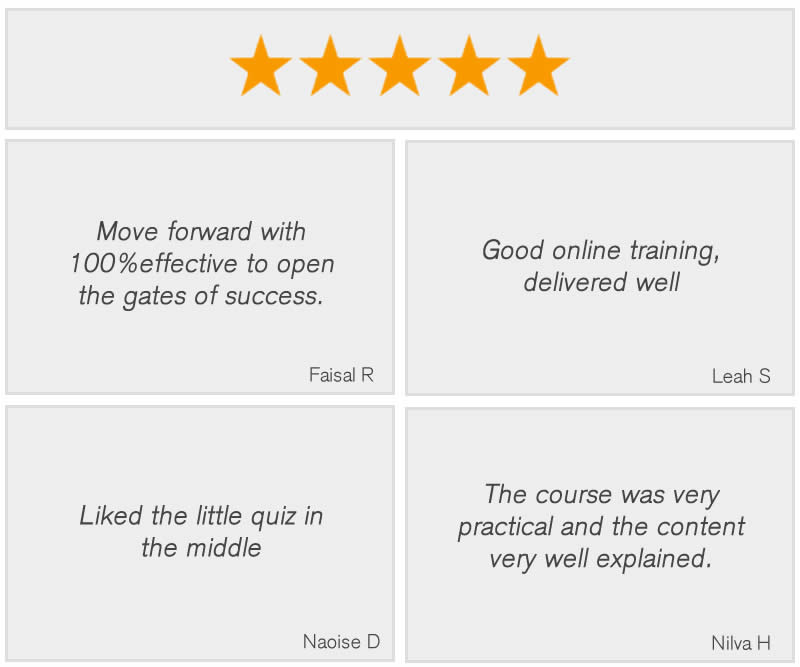 Enter full description of the course.
Reviews
5 stars

0

4 stars

0

3 stars

0

2 stars

0

1 stars

0
No Reviews found for this course.