Coaching Skills
COURSE AT A GLANCE

Duration (to read the materials): 120 mins
Total Duration (to complete the course): 2-5 hours
Language: UK English
Voiceover: UK English
Format: Animation, interactivity, exercises

COURSE OVERVIEW
This two-hour Coaching Skills Training course begins by exploring the role and responsibilities of a coach and helps you perform a personal assessment of your current coaching abilities. You will then be provided with the knowledge, tools and techniques to develop into an effective and adaptable coach. This includes all the essentials of coaching, from models and structures for creating successful coaching plans to the development of your coaching intuition; that voice that tells coaches what to say, how to say it, and when to say nothing at all.
LEARNING OBJECTIVES
Understand the role and benefit of a coach or mentor.
Have the coaching skills necessary to help improve the performance of others.
Display the behaviours and best practices of an effective coach.
Be able to recognise and encourage strength in others and guide them to success.
Know how to develop an effective coaching structure for each different individual.
WHO SHOULD TAKE THIS COURSE?
Individuals wanting to improve their personal development skillset.
REVIEWS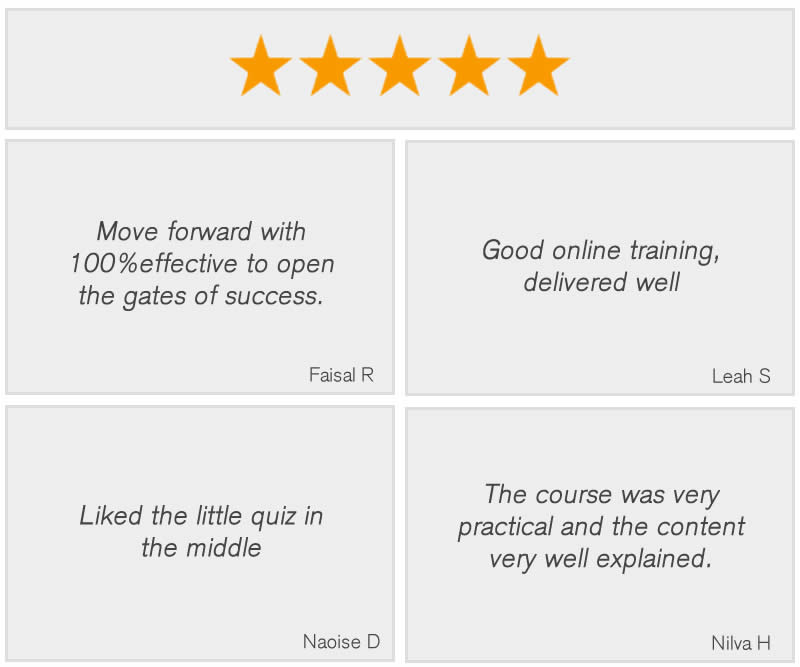 Enter full description of the course.
Reviews
5 stars

0

4 stars

2

3 stars

0

2 stars

0

1 stars

0