Communication Skills
COURSE AT A GLANCE

Duration (to read the materials): 60 mins
Total Duration (to complete the course): 1-2 hours
Language: UK English
Voiceover: UK English
Format: Animation, interactivity, exercises

COURSE OVERVIEW
Communication is so essential to our success, but many of us are unwittingly giving the world a message that we'd rather not. By completing this short course, you can gain insight into what you could improve on, and build a plan that?s tailored to you.
LEARNING OBJECTIVES
Be able to identify common communication problems that may be holding you back.
Develop your questioning skills so you can get the information you want.
Learn what you?re saying without speaking, and how to control your nonverbal messages.
Develop your listening skills and empathy.
Build on your ability to handle difficult situations.
Become more assertive and confident in your communication.
WHO SHOULD TAKE THIS COURSE?
Individuals wanting to improve their personal development skillset.
REVIEWS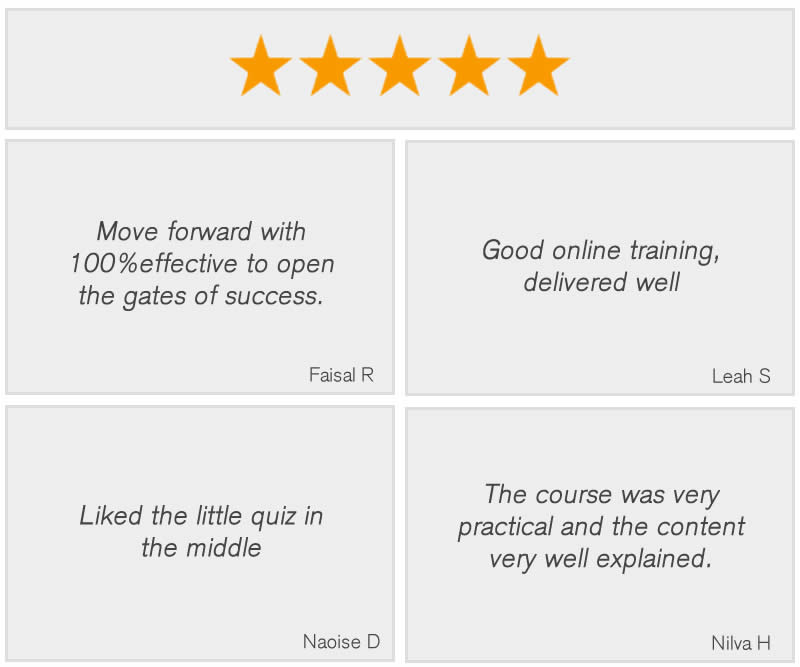 Enter full description of the course.
Reviews
5 stars

0

4 stars

0

3 stars

0

2 stars

0

1 stars

0
No Reviews found for this course.