COURSE AT A GLANCE
Duration (to read the materials): 60 mins
Total Duration (to complete the course): 1-2 hours
Language: UK English
Voiceover: UK English
Format: Animation, interactivity, exercises
COURSE OVERVIEW
Improve your time management skills with our online Little's Law training course. Little's Law is an equation that demonstrates that the more tasks we take on, the longer it will take to complete each task. The equation and theories of Little?s Law are simple, but effective. When applied correctly, they will transform your efficiency, both personally and professionally.
LEARNING OBJECTIVES
Improve your time management skills.
Understand what Little?s Law is and how to apply it.
Understand how it can help with project and time management.
Be able to use Little?s Law to calculate lead time to identify the necessary resources to complete a project.
WHO SHOULD TAKE THIS COURSE?
Anyone with an interest in Lean or improving processes or projects.
REVIEWS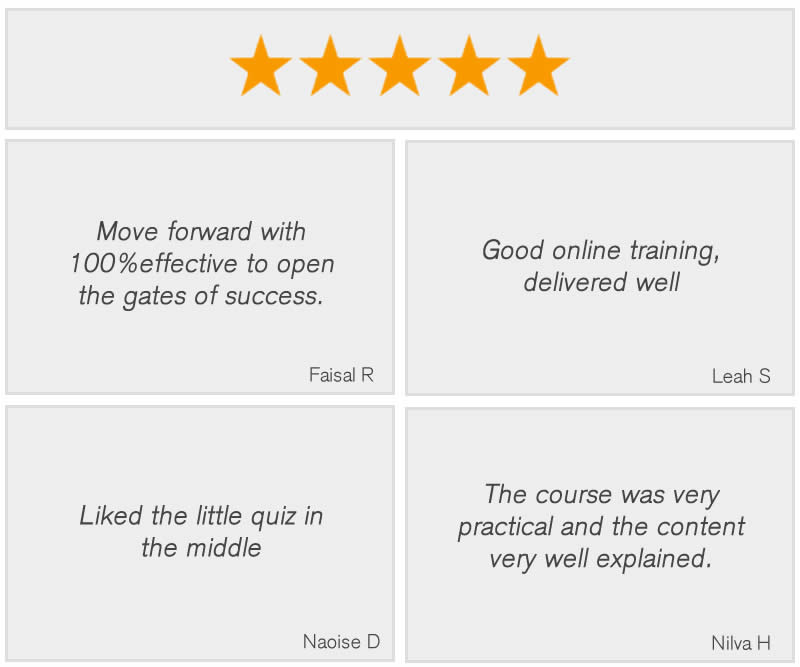 Reviews
5 stars

0

4 stars

0

3 stars

0

2 stars

0

1 stars

0
No Reviews found for this course.