Negotiation Skills - Gain the Skills to Become an Effective Negotiator
Negotiation Skills – Gain the Skills to Become an Effective Negotiator
COURSE AT A GLANCE

Duration (to read the materials): 100 mins
Total Duration (to complete the course): 2-5 hours
Language: UK English
Voiceover: UK English
Format: Animation, interactivity, exercises
Exam included: YES
COURSE OVERVIEW
This course has been designed by experienced Business Improvement experts and covers all the major aspects of negotiation skills. As well as gaining confidence in using different negotiation styles, the Negotiation Skills course will teach you the best ways to reach satisfactory agreements plus methods on dealing with difficult or unjust tactics. You will learn what it takes to become a good negotiator and how this skill can help you in both a professional and personal setting. On completion of this five-hour interactive eLearning course, you will have improved your ability to negotiate to a very high level. You will have the confidence to achieve constructive discussions and maintain positive relationships while also saving time and money and adding value to your employer.
LEARNING OBJECTIVES
On completion of the Negotiation Skills training course you will receive five internationally recognised CPD points. You will also:
Understand how and when to engage in negotiation
Modify your approach to different negotiation styles
Benefit from productive discussions
Be confident in varying levels of negotiation
Maintain positive relationships both in and out of the workplace
WHO SHOULD TAKE THIS COURSE?
This course has been designed to suit professionals at any level or in any industry. It would also benefit those interested in improving their personal confidence in everyday negotiations and discussions.
REVIEWS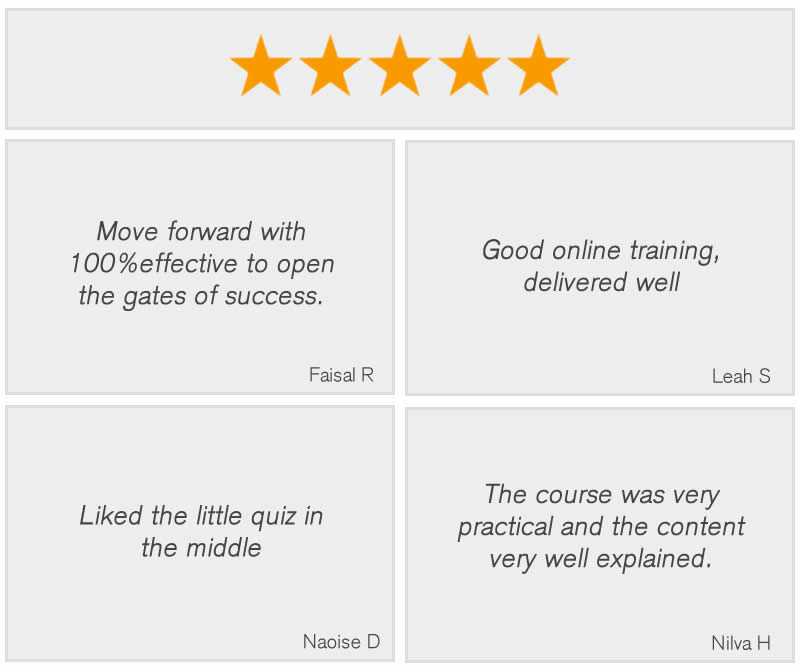 Reviews
5 stars

0

4 stars

0

3 stars

0

2 stars

0

1 stars

0
No Reviews found for this course.